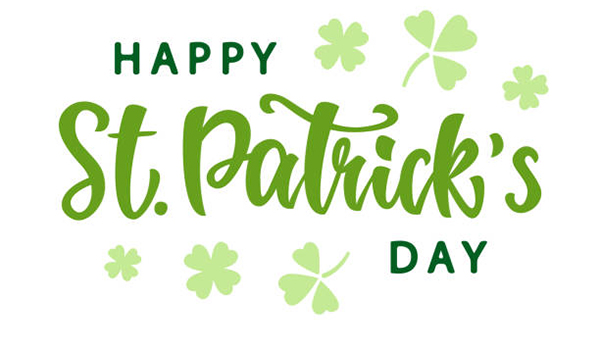 Saint Patrick is well-regarded throughout the Christian world. But why the holiday? Why always March 17? What's with the green? Folklore tells of Patrick banishing all the snakes from Ireland. But there were never actually any snakes on the island to begin with.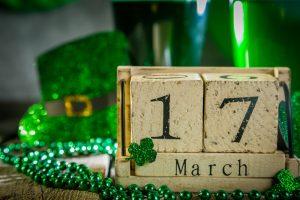 How Did it Become a Holiday
Saint Patrick's Day started as a religious celebration in the 17th century to commemorate the life of Saint Patrick and the arrival of Christianity in Ireland. This "Feast Day" always took place on the anniversary of Patrick's death, which was believed to be March 17, 461 AD. In the early 18th century, Irish immigrants brought the tradition over to the American colonies, and it was there that Saint Patrick started to become the symbol of Irish heritage and culture that he is today. As more Irish came across the Atlantic, the Feast Day celebration slowly grew in popularity. A St. Patrick's Day parade was held in Boston in 1737.
By the middle of the 19th century, the United States saw a considerable influx of Irish immigrants hoping to escape the Great Potato Famine. This transformed the relatively small-scale Feast Day observance into a full-blown celebration that people wanted to be a part of whether they were Irish or not. In 1903, Feast Day became a national holiday in Ireland, and over time it transformed into what is now called St. Patrick's Day.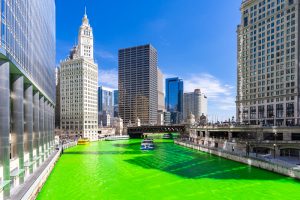 If you are wondering why you are wearing green for St. Patrick's Day, it goes back to the Irish Rebellion, when Irish soldiers wore green as they fought off the British in their trademark red. Until then, the color associated with St. Patrick and Feast Day was actually blue. The song soldiers sang during the war in 1798, "The Wearing of the Green," changed all of that and made green, the color of shamrocks, Ireland's mainstay color. From then on, people wore green on St. Patrick's Day in solidarity. And when Chicago dyed their river green for the first time in 1962, the practice of wearing and decorating in green became a part of pop culture. It's now commonplace to bust out your best greens mid-March. Everyone is Irish on St. Patrick's Day, right?!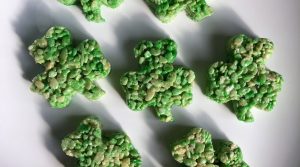 Eat Like You Are Irish
What to eat on St. Patrick's day? Corned Beef, Cabbage, Shepherd's Pie, Irish Stew, Bangers & Mash, and Irish Soda Bread. What is your favorite food to eat on St. Patrick's Day?
How about a breakfast of Bacon, Sausage, Eggs Fadge (Irish Potato Bread) Irish Griddle Cakes and Tea? Or a Main course of Corned Beef & Cabbage. Rent a Griddle from CaterRent and enjoy the Irish traditions.
What is your favorite sandwich; a Reuben or a Rachel? Rent a Panini Sandwich Grill from CaterRent and satisfy your Irish sandwich cravings.
Do You Know the Difference?
Reuben: Rye Bread, 1000 Island or Russian Dressing, Sauerkraut, thin sliced Swiss Cheese, thin sliced Corned Beef Brisket Grilled on both sides.
Rachel: Rye Bread, 1000 Island or Russian Dressing, Cole Slaw, thin sliced Swiss Cheese, thin sliced Turkey or Pastrami, Grilled on both sides.